Yay for Friday!
I was fortunate to start this week of my 5K speed training on a high note.
Last week
started rough as I struggled with the heat while running and almost quit a couple of runs. I persevered and my hard work paid off with a faster run than usual.
Sometimes nice guys/girls don't finish last. Well, I'm still usually last, but the gap is narrowing.
Starting off with positive energy made a huge difference for me this week. I'm starting to feel momentum, which I haven't felt in awhile. I believe that once you make one positive step, it makes it easier to make the next positive step, and so on.
If you're struggling to get started or you've fallen off track of something you're trying to accomplish, try to take one positive step towards your goal. Just one. It could mean drinking a
smoothie
for breakfast, or getting out and exercising for the
first time
in awhile for example. Whatever it is for you, it might make all of the difference and help you take more steps. It certainly can't hurt. :)
With that said, this week's theme is staying positive. One key that I especially found powerful to help me stay positive throughout the week was encouragement from others.
Here's how the week played out:

Saturday - 5 Miles with RunKNOX
I was a little nervous, as I haven't run 5 miles since my half marathon in April. This wasn't any ordinary run, either! It started out with a mile warm up, 3 miles of progressively getting faster each mile, and a cool down mile.
It's getting real.
My watch was lonely and ready to go for a run (it hadn't been charged during my last runs and I'd used an app on my phone instead).
So needy. Now I know how it feels for B to be married to me.
Despite the challenging run ahead of me, I felt good about it. It was a cooler, beautiful morning. I met up with the other girls close to my pace and we ran the first warm-up mile together (about 12 min/mi pace). Then we lost each other as we set out running our own individual paces.
Mile 1- 11:30.
Pushing it a little, but not too bad...
Mile 2 - 11:00.
Okay, now I'm starting to feel it. Need some major beat-driven mindless high energy music to keep me going!
Running is the only place Ke$ha has in my life.
Keep pushing forward. Keep looking at watch because my pace is slipping. Starting to dread the next mile...
Mile 3 - 10:30.
Okay, I can do this for my first mile, but this is tough after already running 2 mi + warm-up mile! Gasping for air. Legs feeling tired. Energy fading. Focusing the best I can on my music (and skipping lame music like One Direction). Counting to 10. Counting to 10 again. You'd think this would be easy after the half, but running faster is completely different!
Finally, the tough mile was done, and I could enjoy my cool down run. I noticed how beautiful the sun looked through the trees along Knoxville's Third Creek Greenway. I felt good about what I was doing.
Sunday - Day off (and Father's Day)
Rest day. Family time.
Monday - Gym
30 minutes elliptical + Body Pump class. As it has been easier lately, I moved up to slightly heavier weights for some of the exercises. For example, I went from 5 lbs. on each arm to 8 lbs. on each arm during the tricep segment. I felt accomplished. :)
Tuesday - Feeling Over-Ambitious
Every few weeks, we have a lighter "Down Week" during RunKNOX to recover. This was the anticipated week. We only had to run 3 miles at an easy pace. As we set out, I realized I was catching up to a faster group of runners in our program, including my husband (red flag as I know how fast he is).
Oh hey guys! How's it going? Just running fast like it ain't no thing! You know how we roll.
I was so excited I caught up with them that I tried to keep this up the whole time. I think there's an effect from being around faster runners that makes you think you can run fast, too.
Only problem - a down week run for them (10:30-11 minute mile) is a fast run for me.
About a mile and a half in, I was feeling low on energy and struggling to breathe. I fell behind the group and struggled just to finish. I even had to walk a little. It totally counteracted the first half of the run, resulting in an average 12 min/mi - my usual pace.
Oh well. It's good to have ambition.
Wednesday - Who Says Running Can't Be Fun?
This week, Brandon and I had the opportunity to do something fun. The Knoxville Track Club was sponsoring a social run downtown with a twist. We split into random teams, and were given a mission. We had a 3 mile run in which we had to take and submit pictures at various stops. We had a sheet of clues and riddles in which we had to figure out each stop.
A photo scavenger hunt while running!
B and I were on separate teams. I was on a team with about 6 other people. They were fun and we had a great time taking pictures at various points in downtown Knoxville - at the river, at Market Square, various sculptures, etc, and needless to say we got creative in our photos (
wish I could share but they are KTC's
)!
The only downside - I was by far the slowest of the group. Like Tuesday, I found myself struggling to keep up with faster runners. However, I got to carry the clue sheet and read to the group, so I felt like I could contribute.
The other team members encouraged me and made me feel included. They even voted me MVP and I won a KTC shirt!
B's team was especially creative in their pictures - climbing sculptures, planking, going inside local restaurants, and general joking around. They won a grand prize for taking the most creative pictures, and B was chosen out of the team to win a Lululemon prize pack of running shorts and socks!
He was so excited! Being a quieter, laid-back guy, it was great to see him having fun and joking around with the group.
While I can't speak for every running community, I hope this encourages you to seek out running friends and social events if you're a new runner. I've found everyone here to be welcoming and accepting of me as a new runner. Experiences like this make running so much more fun!
Thursday - Day Off
An evening to work on the blog, put away laundry, and cook a nice dinner for B and me.
Friday - Yoga
Because I'm running a 5K tomorrow near my home town, I'm taking it easy today with early morning yoga. I haven't been in a few weeks, and I've missed it.
Overall, it has been a good week for me, and hopefully for you, too! Keeping a happy attitude and drawing from the encouragement of others made running more enjoyable this week.
How do you keep your momentum and stay positive? Do you find encouragement from others to be helpful?
-Amy
See what others around the web are doing with two great Fitness Friday communities: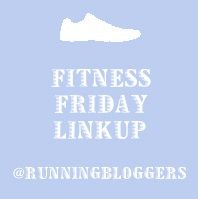 I was not compensated by RunKNOX or the Knoxville Track Club for this post, nor is either organization affiliated with this blog. I am simply sharing my honest opinions and experiences as I began running through the program. The views expressed in this article are solely my own. Also, I'm not a health or fitness professional of any kind. See my Terms and Conditions page.
Want more? Follow the CSRS Blog on
Facebook
,
Twitter
,
Pinterest
,
Google+,
or
CoffeeScarvesandRunningShoes on Instragram for the latest updates, articles, and more!