Happy Belated 4th of July!
I hope you have had a fun and healthy holiday! This is one of my favorite weeks of the year. My wedding anniversary is July 2nd, and I love outdoor fun and festivities over the holiday. When I think of July 4 and our nation, I think of all of the things I love that I take for granted. Because I live in a free nation, I can pursue my dreams and accomplish my goals. If I put my heart into it and I work hard, the sky is the limit. It doesn't matter who I am or where I'm from. I know that freedom comes at a cost, and I am grateful for the service men and women past and present who have make this freedom possible.
As for this week, I started off my week in Memphis. My husband, Brandon, had to travel there for a work conference and I tagged along. While he was "conferring", I sought out fun coffee shops, beautiful places to run, the Botanic Garden to practice photography, and of course, shopping! During his downtime, we saw the sites - Beale Street, the Peabody hotel, Graceland, downtown, and the Memphis Zoo.
Look for an expanded post soon on all of the fun things we found to do in Memphis!
Upon arriving home, we were thrown right back in the swing of things! We went back to work, celebrated our anniversary, and ran the Fireball 5K here in Knoxville last night.
My advice for the week:
Get outside and have FUN!
It could be something new you've never done (hiking for me), finding a new running destination, playing games like badminton with friends, or water activities. In any case, summer is the perfect time to add some fun variety to your routine.
Here's how my week went:
Friday: "Making my Own Sunshine" on my 2 mi. Greenway Run
We had just arrived in Memphis the night before, and B had to get up early to go to his conference. I decided to get up at the same time and find some coffee and a fun place to run. It was raining, but I found a little coffee shop near my hotel called Poplar Perk'n. As I walked out with my skim latte, a woman passing me said:
We're making our own sunshine today!
After hearing such a great attitude, I was determined that despite the rain, I was going to get my 2 mile run in. I Googled greenways near East Memphis where I was staying, and found out about the
Wolf River Greenway
. Based on what I've read on their
website
, this greenway will eventually run along the Wolf River from downtown to outlying suburbs like Germantown (east of Memphis). It turned out that an entrance to the greenway was very close to my hotel, so I drove over and hopped on the greenway for a quick two mile run. I always try to be careful when running alone. The area appeared very affluent and safe, and I kept my phone on me just in case.
The greenway went through a beautiful wooded area along the river and I enjoyed the views as I pushed to complete two miles at approximately 10:30 per mile. Done!
Saturday: Walking (and Running) in Memphis
On Saturday, we got up early to take our first guided running tour by
Rockin' Running Tours
of Memphis. We weren't sure exactly what to expect. Our tour guide, Mel, who also operates the business, was friendly and informative. He took us on a 4 mile loop of downtown.
As it turns out, Mel has lived in Memphis for many years and knows a lot about the city! We ended up walking most of the route so that he could tell us all about it. He said that on tours 6 mi or longer, there is more running involved.
I'll share more about the tour in my Memphis post next week
, but we learned a LOT of the city's history and socioeconomic trends, and stories behind the streets, parks, and buildings. It was a fun way to see and learn about the city, and get a workout in. If you're in Memphis for work or fun, I highly recommend booking a Rockin' Running Tour!
Sunday: Off Day
I will note that we spent 3 hours walking through the Memphis Zoo. That counts for something, right? :)
Monday: My First Hike!
We had just arrived home the night before. Since we had to go back to work on our anniversary (bummer!), B planned a pre-anniversary activity for us as a surprise, since I'd never really been on a hike.
Well, I had taken small walks through nature, but I seriously doubt they counted as hikes.
I really didn't know what to expect. I didn't understand the point of hiking.
Isn't it just walking through nature with boots on?
I didn't have boots, but I learned it was MUCH more than that! Holy moly! We went to House Mountain outside of Knoxville. When we got there, the sign said that it was only 0.8 miles to the top.
0.8 miles? That's child's play!
The only problem? They weren't kidding when they called it a mountain. This supposedly easy 0.8 miles was all very STEEP uphill. When we got closer to the top, the trail became less of a "trail" and was more of a tiny path between GIANT rocks that we had to climb.
What did I let B talk me into????
I'm afraid of heights, so this isn't my cup of tea. I was REALLY slow. I very carefully took each step at a time, finding a solid, non-slippery place to land my foot. This supposedly easy 0.8 miles turned into 45 minutes! I thought I'd never see the top! Finally, we made it, and stopped for a little picnic while looking over the mountain.
The only problem? What comes up must come down!
This was even harder! I constantly felt like I was going to fall. I clutched trees for dear life, holding my balance as I made my way down the rocks. I fell once, but wasn't hurt. After another (
even more stressful
) 45 minutes, we made it down the mountain. It felt so nice to walk normally instead of looking for solid ground on each step and using all of my leg muscles to stabilize myself.
The verdict:
It was fun, and I'm glad B introduced me to this experience. However, it was hard.
Really hard.
I will never make fun of hiking again! I might do it again, but on a less treacherous trail!
Tuesday: Back to RunKNOX!
It felt like forever since I'd done a
RunKNOX
workout. Yeah, we ran in Memphis, but not at the intensity of our practices. Luckily, as many of us in the group were racing the next day, the practice was light. We jogged about 1.5 mi to the track, did a quick workout of 6 repeats of 200m at our 5K pace, and a light jog 1.5 mi back.
Easy peasy.
Wednesday: Fireball 5K!
A popular pre-holiday running tradition in Knoxville is the Fireball 5K. It was at 9 PM Wednesday night - my first night race! The race runs through a relatively flat part of UT's campus on Neyland Drive. The last two 5K's I've ran have been hilly, so this was a welcome change. The good news was that it was relatively cool for this time of year - only about 70 degrees. The bad (or good, depending on who you ask) news is that it was slightly raining. I'm still trying to get over my aversion to running in the rain, so this was a good challenge for me. Luckily, it didn't rain too hard during the race.
Running so late was a new experience for me. I wasn't sure what to eat before. After lunch and a snack at work, I came home around 6 PM and had a PB&J on whole wheat bread. That sounded like a good choice - protein and carbs - 3 hours before the race, right? Then right before the race, I had my usual pack of "magic" running jellybeans (Jelly Belly Sport Beans) for energy.
Then in the dark and slight rain, we were off! I surprisingly felt very energetic. I was running slightly faster than my last two races (avg. 10:17 per mile). Unlike the last two races, however, I didn't feel like I was about to die or throw up during or at the end of the race.
That's a win, right?
I ended up running the race in 32:46. Not a PR, but 10 seconds faster than my last race. Furthermore, upon talking to my coach, Darren (who of course won the race), I found out that the course was slightly too long. My watch showed 3.17 miles (should be 3.12). Others in my group saw anywhere from 3.14 to 3.20 on their watches.
Still not a PR, but progress!
Thursday: 4th of July Core Class in the Rain!
It just so happens that I work in a 24/7 industry in which holidays off aren't the norm. We have the option of using vacation days, but I didn't have any particular reason to take off the Fourth of July. My plans with friends after work to go see a movie fell through.
Plan B? Go to Core Class!
Several people in RunKNOX had mentioned they still wanted to attend our Thursday night core class, and our coach, Darren, was available to hold the class. Unlike me, B didn't have to work that day. I asked him if he wanted to go, and he was like
"Blah, blah, blah...I'm tired...my leg hurts...I don't want to go".
Fine, I'll go without you!
To our surprise, the building we usually use for the class was completely locked up for the holiday. So we did the workout outside in the parking lot. It wasn't too bad, but then it started raining. Like seriously raining. My hair and clothes were completely soaked!
It first, it really irritated me. I couldn't believe I was out here getting drenched on a holiday and B was relaxing at home. Then, I found it absurdly hilarious.
It's the Fourth of July, and I'm doing push-ups and lunges in the rain. There probably aren't many people who can say that, can they?
Admit it, you're jealous.
With that spirit in mind, I started having fun and enjoying the workout. I took some pics with my iPhone (in my Lifeproof case!) and thought about all of the bragging rights I'd earned.
B was going to hear about this.
After the workout, I went with the group to dinner at a nearby barbecue restaurant and B joined us for dinner.
He wasn't too tired for that!
Everyone gave him a hard time, and even suggested he should work out in the parking lot while we enjoy dinner! :) I have to say it was the most unique Fourth of July I'd ever spent!
In closing, I reiterate my advice for this week. Have fun. Use the summer weather as an opportunity to try something new outside!
What's Next?
With the clock ticking and only 7 weeks until I turn 30 (yikes!), it's time to buckle down and work hard towards my 30 minute 5K goal! Still a lot of work to do, but I'm up for the challenge!
What are your favorite fun and active summer activities? Have you tried anything new lately?
-Amy
See what others around the web are doing with two great Fitness Friday communities: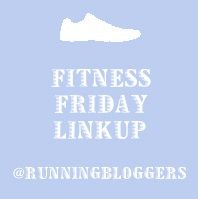 I was not compensated by RunKNOX, the Knoxville Track Club, Rockin' Running Tours, or Wolf River Greenway for this post, nor is any organization affiliated with this blog. I am simply sharing my honest opinions and experiences. The views expressed in this article are solely my own. Also, I'm not a health or fitness professional of any kind. See my Terms and Conditions page.
Want more? Follow the CSRS Blog on
Facebook
,
Twitter
,
Pinterest
,
Google+,
or
CoffeeScarvesandRunningShoes on Instragram for the latest updates, articles, and more!